About Khao Sok National park
Khao Sok National Park is located in the district Surat Thani in South Thailand about 70 km north-east from Khao Lak. The transfer from Khao Lak to Khao Sok National park will take round about 1 hour. The 22nd National Park of Thailand has an area of 740 km and together with neighbouring Klong Saers and Klong Nakha, it is the biggest protected area in South Thailand. Typical landscape of Khao Sok is represented by high limestones and very old rainforests. The territory of Khao Sok was 300 million years ago part of a coral reef which was 5 times bigger than the well-known Great Barrier Reef in Australia. The reef reached from China to Borneo. Nowadays the highest limestone, called Khao Mok, is 960 m high. Khao Sok is said to be the region of whole Thailand with the most rainfall. Almost 3500 mm per year may come down, because Khao Sok is located in the mountains which separate the Gulf of Thailand and the Andaman Sea. In 1980 the National Park was officially inaugurated. Also in 1980 they switched the borders to build the Rajjaprabha Dam and after that they flooded a valley, which is now Cheow Lan Lake with a dimension of 162 km². The highlights of Khao Sok are definitely its landscape and its wildlife. In the evergreen and humid rainforest you can find about 200 different plants on one hectare. The rarely and smelling rafflesia flower can be seen here. The blossom can have a size of 1 m cross-section dimension. Rafflesia Flower is flourishing only 9 days during January to march. Main wild attractions are the hornbill, red bull, macaque, kingfisher and some tiger and endangered malay bear. For sure there are also a lot of insects, butterflies, dragonflies, spiders or even snakes. More than 48 confirmed types of mammals and over 300 confirmed types of birds can be found in Khao Sok.
Highlights of Khao Sok National Park are: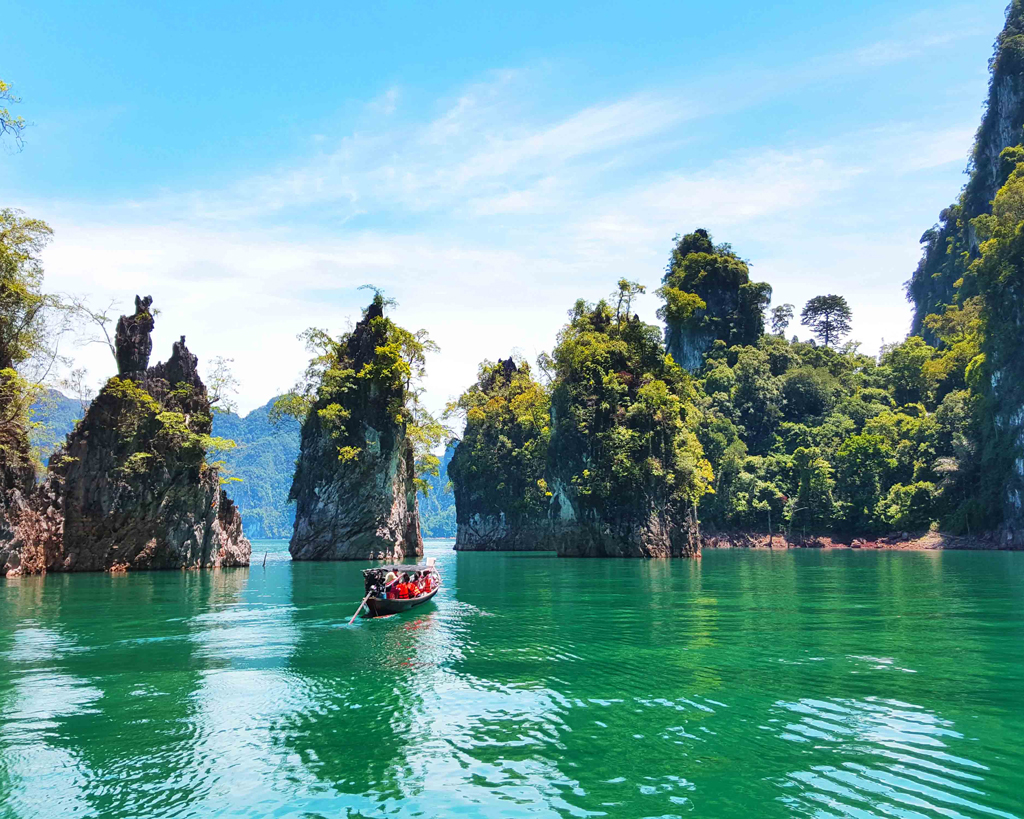 Cheow Lan Lake
Cheow Lan Lake, is a water reservoir, located in Surat Thani province; the huge limestone outcrops, named the karsts, rise here directly from the lake edge to elevations up to 960 m; you can also go kayaking or stay for a night in the raft houses, which look like they are swimming on the lake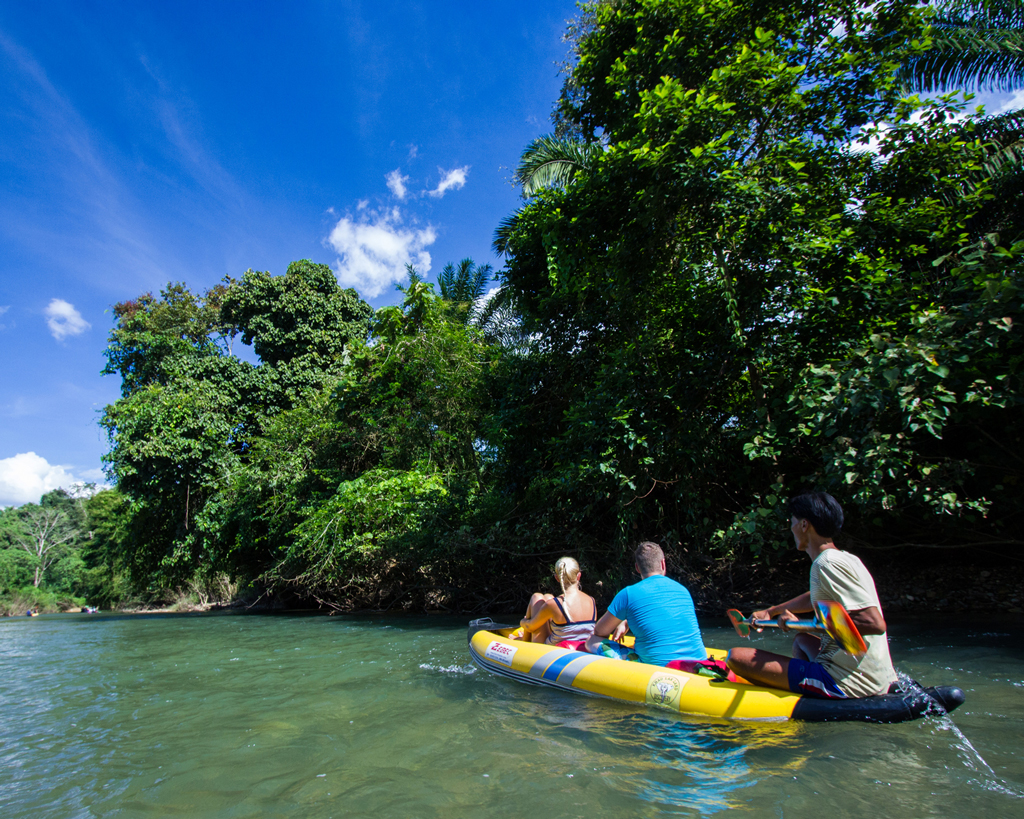 Khlong-Sok River
a perfect place to relax yourself. You will enjoy beautiful views along the river. Most commonly seen animals for example are birds and fish. Moreover, the view of limestone cliffs, mountain range and wide sky are amazing. you can make a trip with the rubber boat.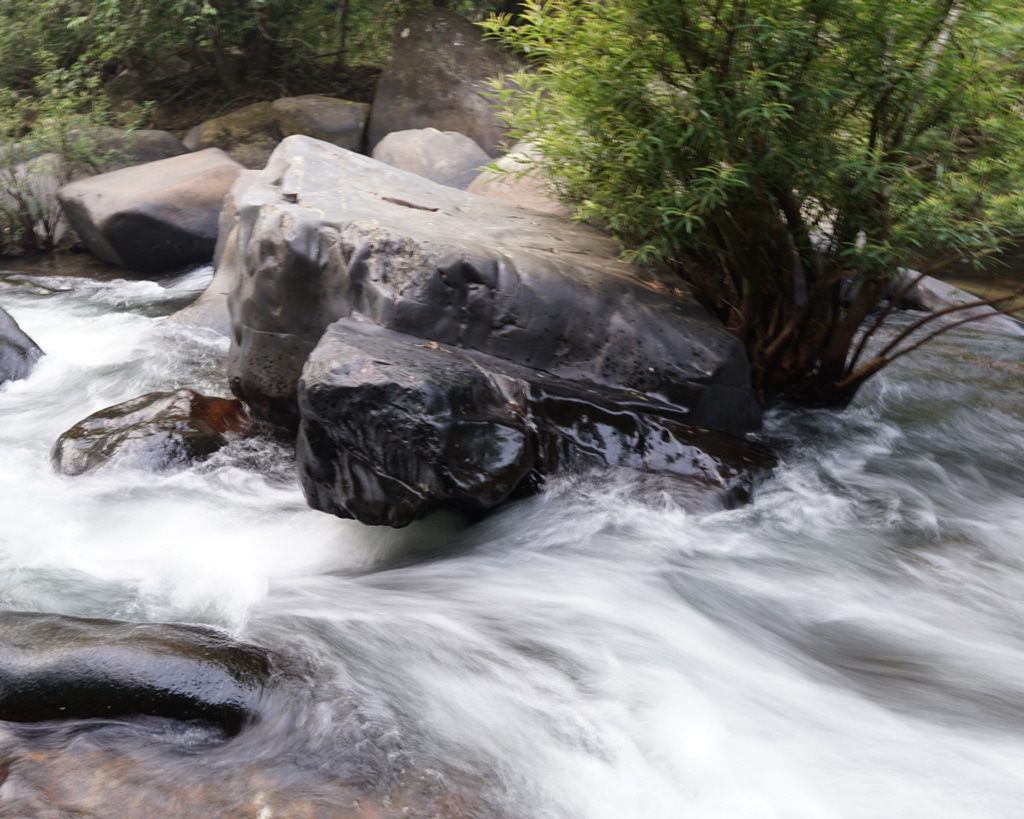 Hua Rad Waterfall
here you can go rafting and study the nature trail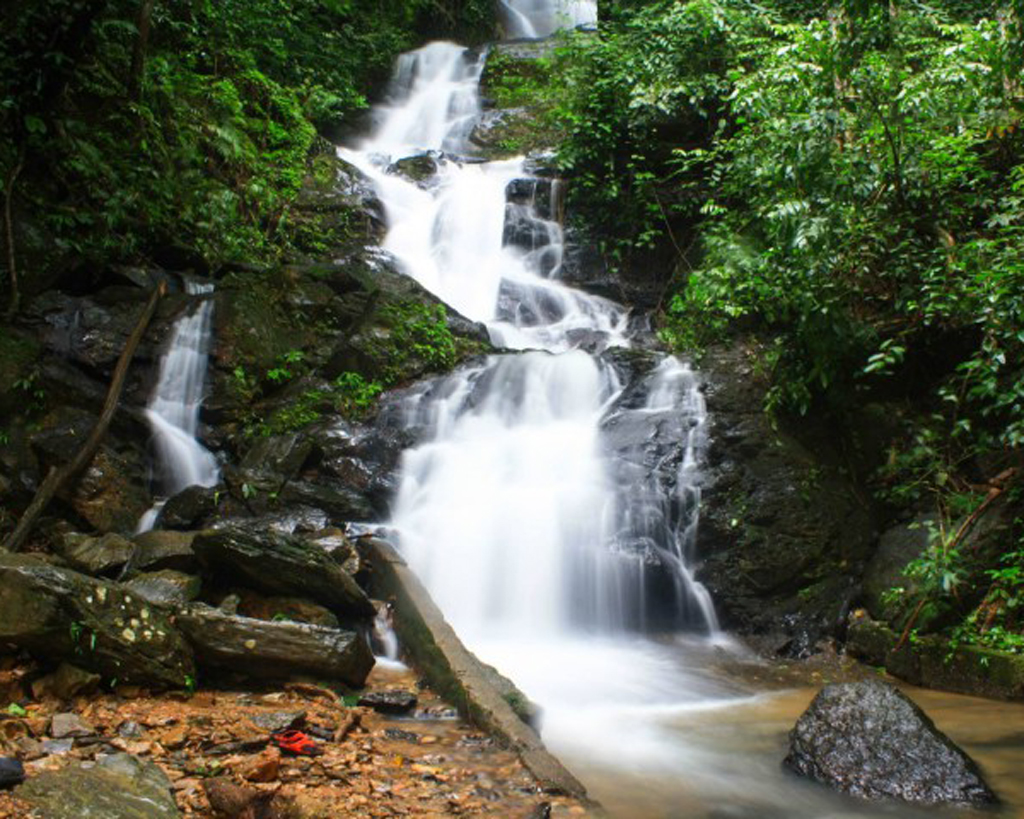 Mae Yay Waterfall
here you can go rafting and study the nature trail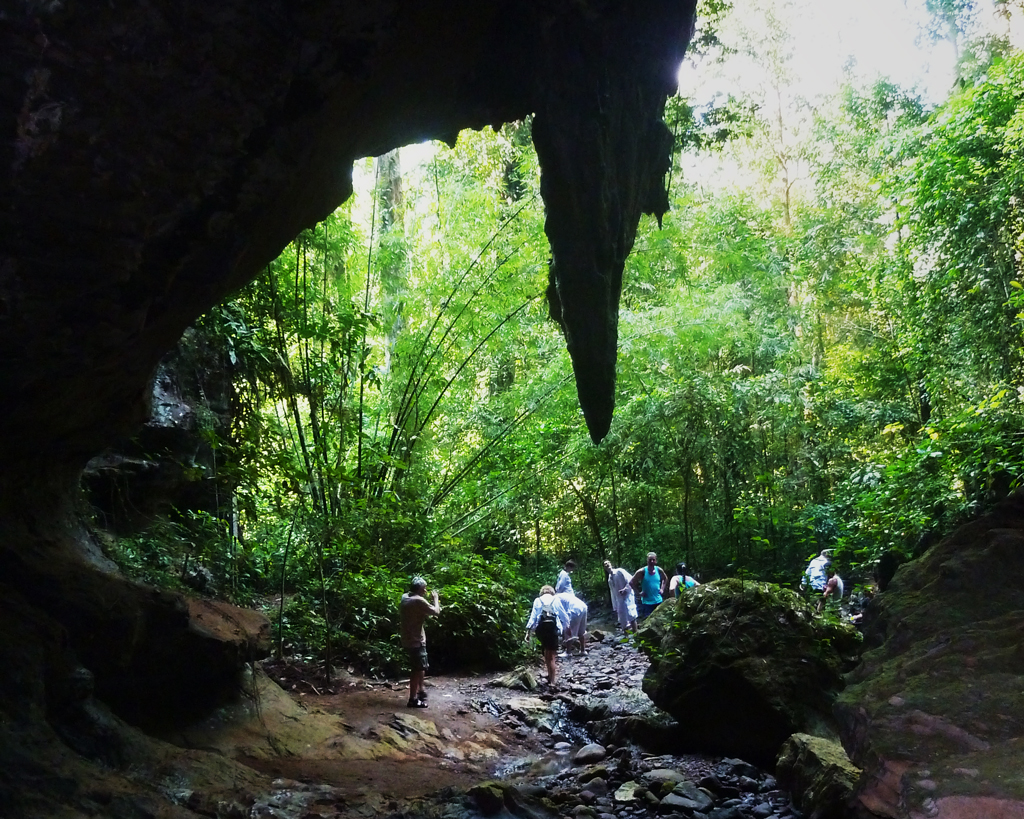 Nam Ta Lu Cave
located near the Rajjaprabha dam, can only be reached by boat; a 500 m river passes bizarr stone figures and stalactites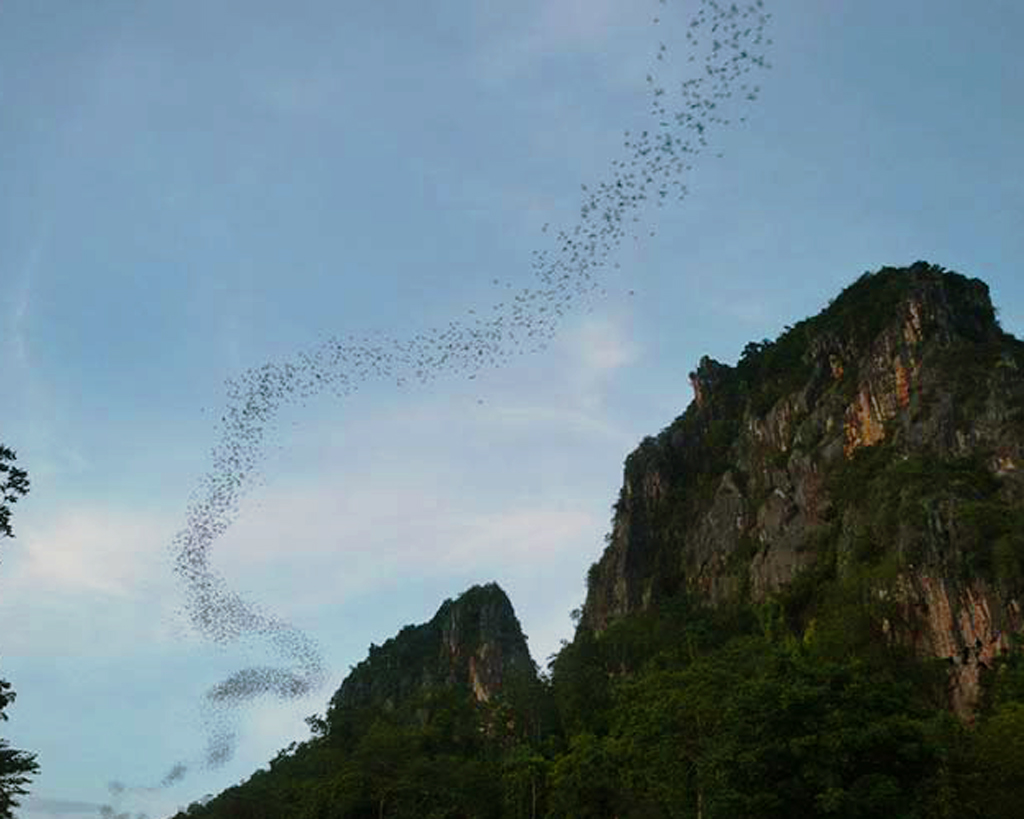 Khang Khao Cave
there are living thousands of bats and you can see many stalagmites and stalactites